October 14, 2020
Randomized SMART Trial Will Evaluate Medtronic's Evolut Pro and Pro+ TAVR Systems in Small Annulus Patients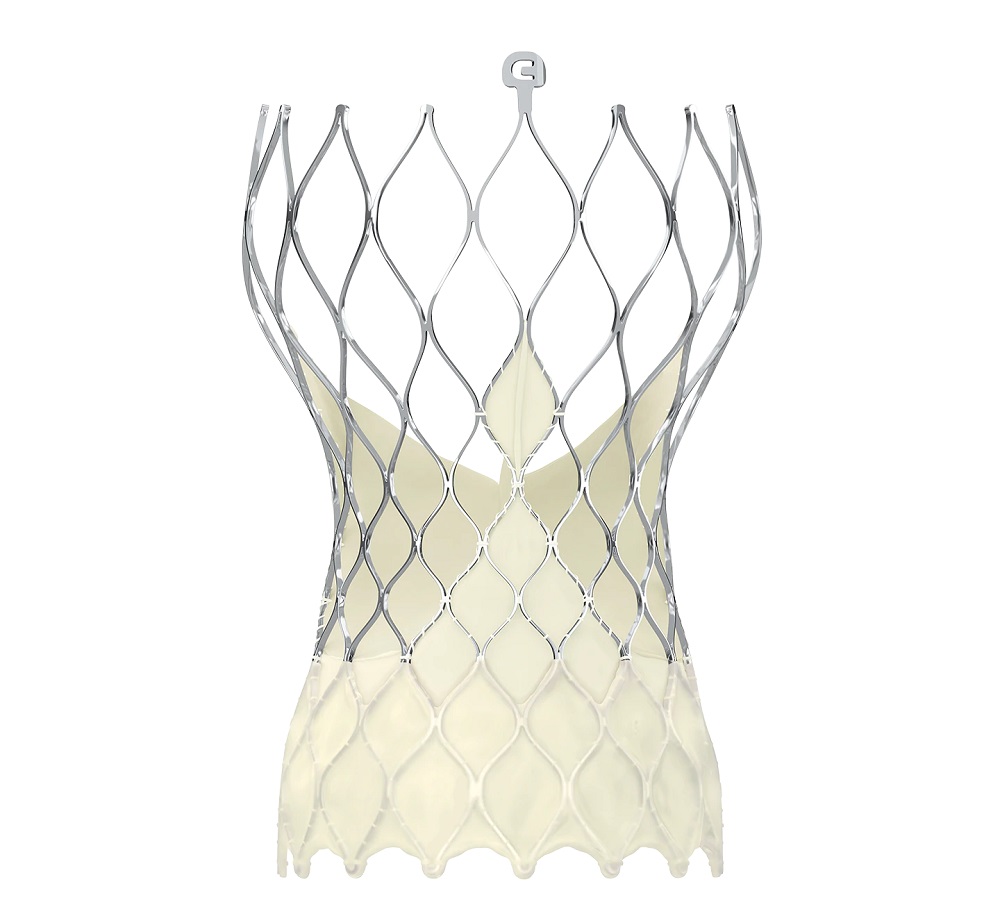 October 14, 2020—Medtronic announced it will begin two studies, the SMART postmarket trial and EXPAND TAVR I feasibility study, of its Evolut transcatheter aortic valve replacement (TAVR) technology.
The randomized, head-to-head SMART trial will compare valve safety and performance of Medtronic's self-expanding Evolut Pro and Evolut Pro+ TAVR systems versus the balloon-expandable Sapien 3 and Sapien 3 Ultra transcatheter heart valves (Edwards Lifesciences) in patients with severe symptomatic aortic stenosis. According to Medtronic, SMART will evaluate valve performance in patients with small annuli and those who are candidates for TAV-in-SAV (transcatheter valve implanted inside of a failed surgical valve) procedures. Prespecified study endpoints include hemodynamic superiority and clinical noninferiority with the Evolut platform for mortality, stroke, or rehospitalization at 12 months.
Approximately 700 patients will be enrolled globally in the SMART trial, with the first enrollment targeted for early 2021. Because of its focus on small annulus patients, SMART will enroll predominantly women, which will provide important clinical insight into a currently underrepresented patient population in TAVR literature, stated the company.
Howard C. Herrmann, MD, who is Principal Investigator and Chair of the Steering Committee of the SMART trial, commented in the Medtronic's announcement, "Hemodynamic performance is particularly important in many patients with aortic stenosis, including those with small annuli, surgical aortic valves needing a TAV-in-SAV procedure, patients with left ventricular dysfunction, and those who are young and most active. For many of these and other TAVR patients, valve design matters. The outcome of this important head-to-head study will allow heart teams to more selectively tailor clinical decision making to ensure the right valve is selected for the right patient."
The Evolut EXPAND TAVR I feasibility study will investigate the self-expanding Evolut platform's supra-annular valve in patients with symptomatic moderate and asymptomatic severe aortic stenosis, which are new patient populations outside of current guidelines and indications for aortic valve replacement. Medtronic has submitted the Evolut EXPAND TAVR I feasibility study to the FDA for approval of an investigational device exemption. The EXPAND TAVR I study would enroll up to 150 patients across both the symptomatic moderate and asymptomatic severe aortic stenosis subgroups.
Investigators will evaluate the use of TAVR in patients before signs of left ventricular dysfunction are observed. They will assess the clinical and hemodynamic performance of the Evolut TAVR system to inform future clinical work.
The Evolut TAVR platform, which includes the Evolut R, Evolut Pro, and Evolut Pro+ systems, is indicated for symptomatic severe aortic stenosis patients across all risk categories (extreme, high, intermediate, and low) in the United States. In addition, bicuspid aortic valve patients across all risk categories may be candidates for TAVR in the United States, noted Medtronic.
---
---