July 9, 2020
Acist Launches Navvus II Rapid Exchange FFR Microcatheter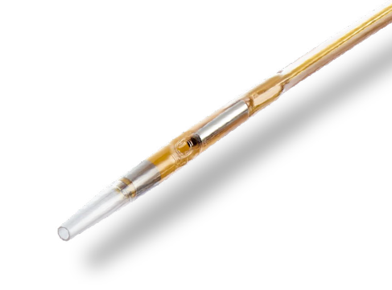 July 9, 2020—Acist Medical Systems, Inc., a Bracco Group Company, announced the global launch of the Navvus II rapid exchange fractional flow reserve (FFR) microcatheter, a second-generation device for use with the company's RXi rapid exchange FFR system in percutaneous coronary intervention (PCI) procedures.
According to the company, enhanced features of Navvus II include a streamlined crossing contour, 28% more flexibility, and a lesion entry profile reduced by 15% for a highly deliverable microcatheter that may improve procedural efficiency.
Like the first-generation Navvus device, the Navvus II rapid exchange FFR microcatheter allows for the use of the interventionist's choice of 0.014-inch guidewires. This may enable faster, more efficient diagnostic and post-PCI physiologic assessments because the wire position is maintained throughout the procedure, stated Acist Medical Systems.
---
---